Stilettos
Sexy Shoes with Stilettos Heels
Looking to treat yourself to a pair of sexy high heels? Why not try out a pair of sexy stilettos?
Stiletto Heels are the sexiest high heels ever made. These spiked, long heeled shoes can boost the sex appeal of any pair of shapely, long legs.
Stiletto high heels were originally sharp daggers that were used by assassins for quickly killing their targets. When high heels were introduced with heels that were long and spiked, they came to be recognised at stilettos.
If you are wondering where you can buy stiletto heels, you are at the right place, www.sexyshooz.co.uk The sexiest shoes in the UK. You can find the most stylish, seductive, and sexy stiletto high heels on our website.
Stilettos heels in large sizes. Sexy high heeled shoes in large sizes. High heeled stilettos for men and women.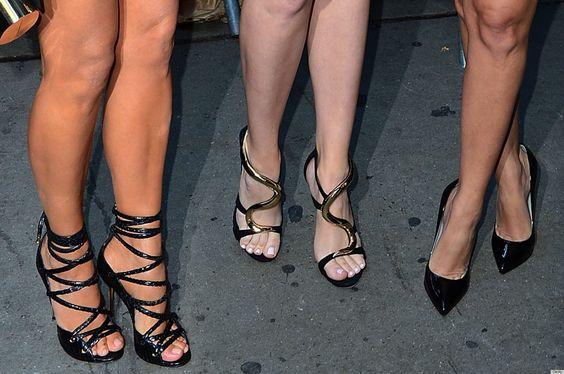 Sort By
Previous Page
1
2
3
4
5
6
7
8
9
10
11
12
13
14
15
Next Page
Previous Page
1
2
3
4
5
6
7
8
9
10
11
12
13
14
15
Next Page